The LAV III monument is to commemorate the peacekeeping missions of the Canadian Forces and especially their efforts in Afghanistan, including those of the Rangers to whom the government awarded a battle honour for their service. The LAV (LIght Armoured Vehicle) was used extensively in Afghanistan and so is a fitting reminder of the 159 individuals who did not return.
It was installed on its pad to the north of the cenotaph in Aurora on Nov 1st and was dedicated on Nov 11th, 2017 during the annual Remembrance Day ceremony. These photos show the delivery, installation and dedication ceremony. An RCAF Hercules C-130 performed a fly-by as part of the dedication.
The monument was purchased by the Regimental Council and given to the Town of Aurora who prepared the site and accompanying plaque. Priestly Demolition kindly donated the transportation of the vehicle from London, Ontario where it was refurbished as a monument.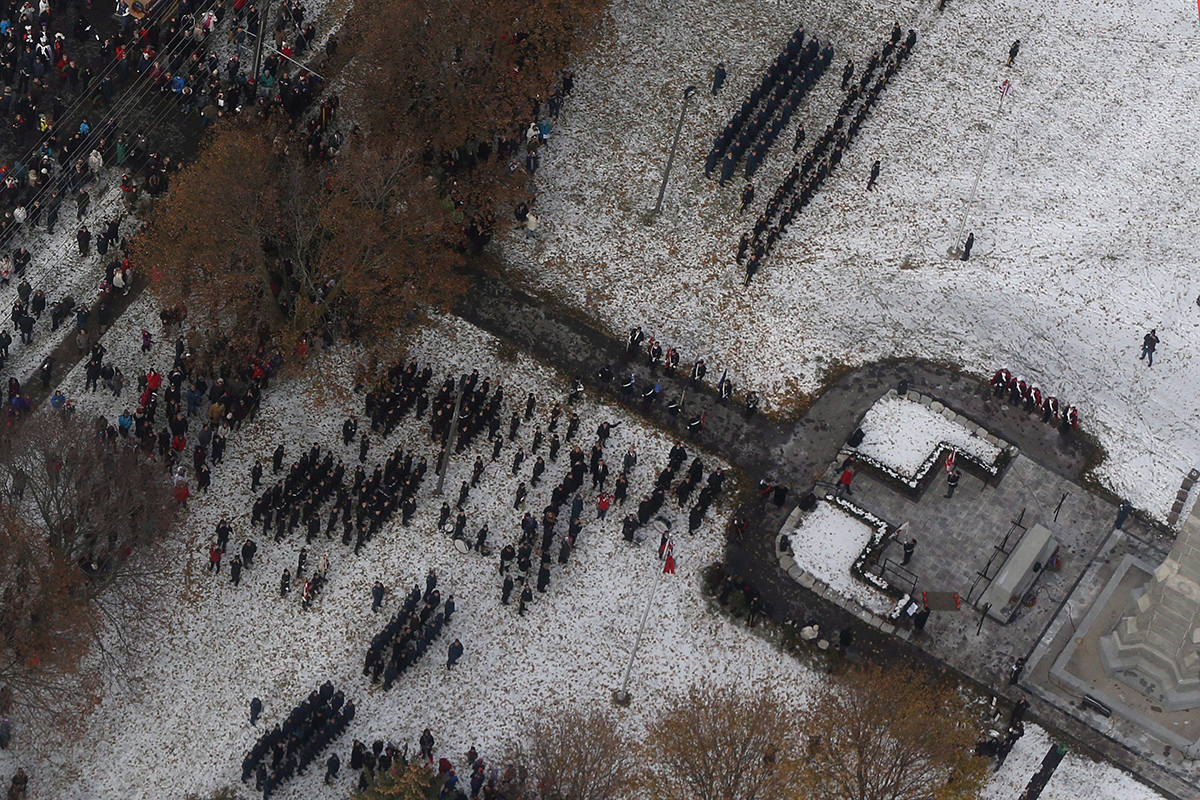 1
2
3
4
5
6
7
8
9
10
11
12
13
14